Valentine's Day at Hotel Izvora!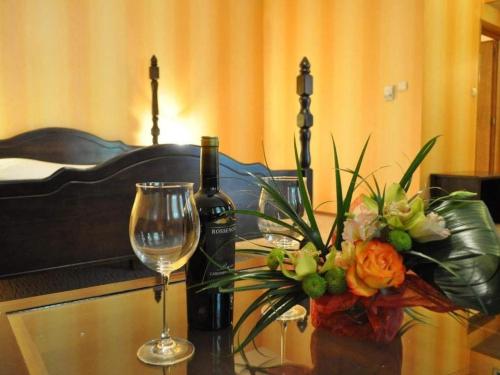 Have a romantic and relaxing weekend at Hotel Izvora!
The offer includes:
Accommodation in a double room
Buffet breakfast
Hot Jacuzzi
Dinner with specially selected menu and wine
Parking
WiFi
Tourist tax and VAT
Price for 1 night:
- Double Economy Room - BGN 65.00 / per person
- Double standard room - BGN 75.00 / per person
* Special holiday offer *
Complete relaxing massage with Argan oil / 45 min / at a promotional price of 30,00 BGN!
* Supplement for 2nd night - BGN 32,00/per person for double economy room, BGN 36,00/ per person for double standard (BB)
* Prices are valid from 14.02. - 16.02.20 for two people accommodated in a double room
For reservations: +359 887 429961 or izvora_arbanasi@yahoo.com
Winter offer 2020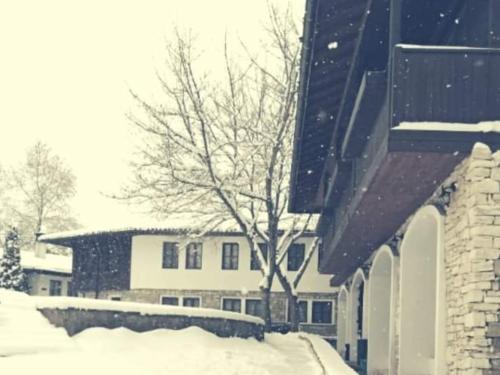 Give yourself a relaxing and well-deserved winter vacation!
Only in January and February you can save a double standard room with breakfast, served especially for you in your room and use of the Hotel Relax area - sauna or steam room!
Price per person 34.00 BGN on weekdays / Sunday to Friday /.
Price per person 38.00 BGN for the weekend / Friday and Saturday / with sauna and jacuzzi included.
Contact: +359 887 42 99 61, izvora_arbanasi@yahoo.com
* Prices include accommodation, breakfast, WiFi, parking, tourist tax, VAT and use of the Relax Zone;
* Breakfast on Saturdays and Sundays can be in the "Izvora" tavern or individually served in your room;
* The rates are valid for two people staying in a double standard room;
* If you book more than 3 rooms or 3 nights you can ask the hotel reception for additional discounts.
Hotel ?Izvora? is offering an opportunity for:
-organized tours in the region (not less than 10 people)
- special discounts of the entrances of these museums:
- Architectural and Museum Reserve ?Tsarevets?
- Medieval churches in Asenov neighbourhood
- Museum of the Bulgarian Revival and Constituent Assembly
- Archaeological museum
- Museum of Prison
- Sarafkina?s House museum
- Regional museum of Hisory
- Church of the Nativity, village of Arbansi
- Konstantsalieva?s house, village of Arbanasi
- Church of Ss. Archangels Michael and Gabriel
- Archaelogical reserve ?Nikopolis ad Istrum?
Horse  riding
Bicycle and scooter under rent
Rent a car
Rent a ATV
Off-Road jeeps with driver